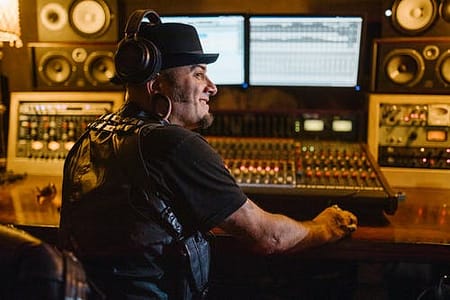 Gone are the times when music was considered only art for appeasement and pleasure. Today, music artists have various opportunities to use their skills to establish a bright future. Some famous portfolios of the music industry are- composers, lyrics writers, musicians, playback singers, and music directors or producers. Here in this article, we will discuss how a person can fulfill his dream of becoming a notable music producer.
Role and Responsibilities of a Music Producer
Music producer plays a vital role in the making of a song. He is responsible for arranging the compositions of the song. He is the one who runs recording sessions unless and until the singers emit the best. Other than this, a music producer takes care of the budget and handles his company's contracts with various people related to song making.
Qualifications required to become a music producer are as follows-
Strong Background-
This is a vital requirement to become a successful music producer. According to popular music production courses in Mumbai, a person must be connected with the nuances of music from a very young age. He can be a music enthusiast too. However, only a professional is capable of handling this job effectively. Therefore, it is recommend to ace some records in music firstly yourself if you wish to establish a career in the music industry. Moreover, a producer also holds the authority to alter the lyrics or instrumentation of a song, which is impossible if he doesn't have a strong music background.
Leadership skills and Team Management-
Song-making is teamwork. The producer is consider to be the leader of that team. Therefore, unless and until an individual is familiar with the rules and skillset of team management, he won't produce good music. On the other hand, a team wholly relies on his music producer because he is also at the listening end apart from the production task. Hence, unless a person is properly capable of listening, judging, and leading, he cannot become an efficient producer.
Communication Skills-
In the initial years of struggle, a music producer cannot be expected to have a production company of his own. This obligates him to connect with other production companies and grab the opportunity for himself and his team. This is exactly where his communication skills play a vital role. He must be able to win the company's confidence to engage a new or inexperienced team and invest money in you.
Education Requirements-
Following given are some education requirements that are mandatory to grab the position of a music producer-
Bachelor's degree in music
Experience in using digital audio (At least three years)
Familiar with the sound editing skills
Knowledge regarding the rules and working of the music industry
Conclusion
Music production is a tough job as it requires honest dedication and persistence. The meter of success in this industry is undefined; therefore, one needs to put in a continuous effort to maintain a steady position.