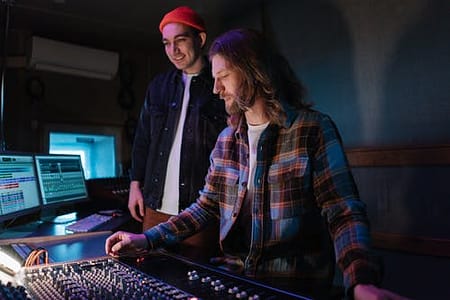 While nothing is easy to learn, you can learn better and fast when you opt in for some intelligent tactics when it comes to music production. Although that doesn't mean that you do away with your hard work, it only means that you can make quick progress if you stick to these rules.
1. Know what you are not familiar with
Here self-awareness is essential. You can soak up a lot when it comes to the music industry. And when you realize that there might be a few things that you might not know about the music production world, you might want to know it better. It would help if you always moved past the thought that you know something better and don't need to delve into it anymore. You might find it slightly challenging to delve into things you don't know, but ultimately you will gain from it.
A few common topics that might appear confusing are arrangement, reverb, compression, and music theory. The moment you find out such concepts, you should write them down and start researching it. The time you wish to spend researching is essential for your learning and will keep on increasing your know-how of music production. Also, knowing the areas that you excel in and the ones where you don't have confidence is a good step for going where you intend to be,
2. Try and watch tutorials
A successful and great music producer does not ever stop learning. Whether you are on your first song or have won awards, there is always something to learn. It can comprise of the following:
Multiple techniques
Different scales
New software
New VST plug-ins
The other great tool that you must use is YouTube. And the best thing about YouTube is that there are endless tutorials and videos. Any aspect of music production has got a tutorial. There are the audio engineers who come up with tutorial videos, as it's a full-time job for them. It means that the videos you get to access are resourceful and are of high quality. But it would help if you stopped yourself from endlessly watching videos. It would help if you weren't idly watching the videos. It's also essential to learn by watching. You should always try and figure out the benefits you will get from it. To know more, you can check out the music production courses in Mumbai.
3. You must work with other songwriters and producers
When you watch the other producers work, it's a way to learn as well. Go ahead and note the way they work, the software they use, and the processes to add speed to the music producing process. Also, you can see what they do to get success in their field. When you work with others, it can be inspiring as well. At times, you can start to lose inspiration when you work by yourself. In case that happens to you, get in touch with a producer or a musician.
These are some of the ways in which you can add speed to your music production learning process. It will enable you to make the most of the lessons.