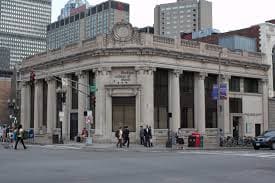 Becoming an exceptional music producer doesn't necessarily require you to go to a physical lecture room. Life has changed for the better, thanks to advancement of technology. Now more than ever, people are doing so many things online; learning about music production is one of them.
BeatPro is a top school in Mumbai that prepares students for sound engineering and music production careers. The best part about BeatPro is, you don't have to physically attend lectures. You can take all preferred music courses online. Also, with the one on one classes, you can rest assured that you will be getting exclusive attention from the very beginning to the completion of the course (or courses).
Other than the fact that we are a renowned music production institute in Mumbai, here are more reasons as to why BeatPro is a good choice for any aspiring music producers and sound engineers in Mumbai and beyond;
• All courses offered are certified.
Sad but true, there are so many fake institutions flooding the internet posing as world class music schools. Truth of the matter is, not all institutions offer proficient courses. For us at BeatPro, we ensure that we offer our students specialized courses that complement their career ambitions. In simple terms, if you are looking for trusted training and quality education, come to BeatPro Mumbai.
• There is an assurance of job placement after course completion.
Finding jobs nowadays has become quite a challenge, even for the qualified. Luckily, finding a job would not be problem for you after successfully completing your music courses at BeatPro. This is also intended to give our students a real life music experience and a good start for their career.
• BeatPro offers full support to current students and all alumni
Yes, even after you have completed your courses, you can still come back if you have a problem on your music production endeavors. You can also come back for courses on a different line of duty. For example, if you have completed music production and you would love to learn about sound engineering, BeatPro is also here to welcome you.
• You can choose courses depending on your preferred music genre
Music comes in different styles, types and genres. Rock, Pop, Jazz, R n B and Blues are some of the common genres of music today. At BeatPro, students get to choose courses depending on music genres. Basically, this is to keep students more comfortable as well as use what they love to make those aspirations and goals a reality.
• Our online tutorials and music production tips are absolutely free
You can learn a thing or two about music production from BeatPro's free online tutorials and videos. Before you even begin classes, you can go through the tutorials and at least grasp an idea of what it is you will be getting yourself into. The good news is, these videos are good for everyone; even for the experienced.