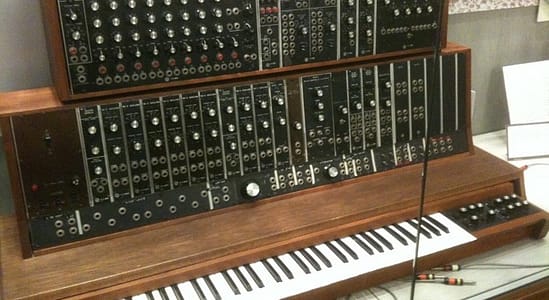 A question for you; do you start bumping your head every time your favorite song comes on air? Have you ever found yourself in an embarrassing situation when you almost jumped when your favorite song started playing? If the answer is yes, it is most likely that your harbor ambitions to one day create your own music and wow the world with your hits.
Direct Your Passion with Electronic Music Production
It is time to direct your passion to the right path by enrolling for an electronic music production course. This will enable you to use your latent talent and fuse it with this burning ambition in order to become a successful act in the industry.
It might look like a tall order but you will be surprised to know that most successful musicians actually learnt some of the things involved in these courses while on the road. By starting with the basics you will set a strong foundation that will eventually help you to make music that people want to listen to.
Why Invest In Music Production Courses in Mumbai
Whether you want to be the next Paul van Dyk, Calvin Harris, Kanye West or you want to rock the city with electronic music like DJ ArjunVagale it is time to understand why these courses are creating a buzz in the city.
So why should you put your money into this course? Here are some invaluable reasons:
1.Comprehensive Approach
Atbeatpro.in the idea is to create an all-rounded artist who can handle any type of production. This being the computer age you will be introduced to the complexities of working with computers in creating beats and synthesizing music. The most successful electronic DJs today use computer software to come up with the most popular tunes in the world.
2.One-on-One Tuition
This is one of the most outstanding aspects of classes offered at beatpro.in. Everyone has unique needs and this is the approach music tutors use when handling the learners. Every learner is handled individually until they are fully accustomed to the software or hardware being used.
3.Free Tutorials
This is another reason you should opt for these lessons as it enables you to have a feel of the platform even before enrolling. These tutorials can also help you augment what you have already learnt in class to ensure incremental learning.
4.Easy Application Process
Wherever you are it is easy to apply and start your course. This makes this the most ideal learning platform because you can apply from the comfort of your home. You can either call or send an email with any enquiries about the application process.
5.Systematic Learning
The beauty of these electronic music productioncourses is the fact that you start from scratch with an introduction on music production basics. It doesn't matter whether you have no prior experience with music production because all software and hardware to be used including the Digital Audio Workstation (DAW), software synthesizer among other tools will be tackled during the course.
There is so much technology involved in music production today and a lot of alternative DAWs to use that without the right training you are doomed to fail in your venture. Music production courses in Mumbaiare intended to make you a more sophisticated artist who can handle any challenge in the industry.