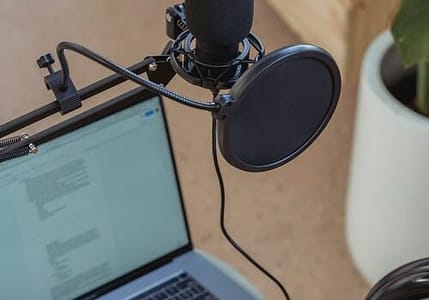 Digital Audio Workstation or DAW is a musical software solution that helps with music production. You can use any one program to perform several DAW tasks. Although it does many things, you depend on DAWs for their digital audio processing abilities. From recording, mixing to editing, the software can manage audio signals in various ways. With this platform, you can transform analog signals to digital audio files for editing and mixing purposes so that you can make a new sound. To be precise, you can achieve a lot with this program. And here is a quick glimpse into them.
Role of a DAW
A virtual instrument
DAW enables you to change MIDI notes into different virtual instrumental sounds of guitar, piano, violin, saxophone, oboe, bassoon, electric guitar, double bass, trumpet, and others. However, it doesn't mean you cannot do anything with a live vocal or instrument. You can use this software to record live audio. For this, you will need a microphone and connect it with the interface through an instrument cable.
Audio editing
In music production, audio editing plays a vital role. Music producers rely on this interface for editing sounds. However, choosing the updated version of the software is essential as it will help you move musical pieces from one place to another or utilize functions like crossfading. That's why credible music production courses in Mumbai expose students to the use of DAW and editing works.
Audio mixing
Once you record, edit, and arrange a musical piece, you may want to do audio mixing tasks to enhance its effects. DAW can help you with excellent sound effects. Audio mixing comes in handy in audio compression, which helps with producing professional and enjoyable sound. The latest editions of DAWs offer enhanced EQ features and compressor plugins. Due to this, you can finish your mixing task quickly. However, not every version can ensure this. That's why you have to be careful with what you choose.
Things to consider
DAWs can be available in many options for beginners and professionals. Plus, some can be compatible with Windows and others with iOS. To be safe, you can select something that works on both. You can download this software online. But before doing this, you have to find out what is more suitable for your needs. Usually, these programs come in standalone or software-based options. While standalone systems feature an audio mixer console, a software program remains accessible anywhere with a compatible device.
Some music producers use downloadable software programs and install them on their devices. Once done, you can access all the features of the product. In the early days of DAWs, people relied heavily on Mac-based programs for their faster performance. Today, you don't have to worry about this. Both Mac and Windows work fine.
All this is a general guideline about DAW. When you enter the field of music production, you will learn a lot more. But starting a career and discovering things along can be a bit challenging. Hence, it is better to train in this and different aspects of music creation in advance. You will get a longer rope to experiment.