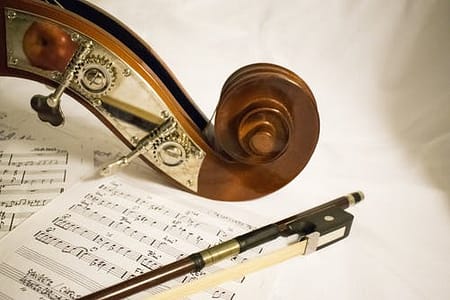 Most music enthusiasts and experts describe it as a strong force. It can dictate artistry, vibe and moments. Do you wish to be a music producer? If yes, then it's essential to know your role and have a clear understanding as to why you selected the path and all that it takes to strive for the entire experience.
Here are a few things that Music Producer must know.
What do you want to attain from making music?
Have you decided the genre that you want to specialize in. It would help if you understood that the "alternative, sampling or country" might not be your area of specialization. Alternatively, you might have flawless R&B piano skill. As the music producers usually come with tracks and record the artists, the conventional producers might not just make music but also administer the project, including the song selection, budget, and other things. However, for all this, you need a basic training. So, you can check out the music production courses in Mumbai.
Stop stealing ideas, music and software
It can lead to a trickle-down impact and lead to the music mess we have today. Music production is not all. Hence, its essential to invest in yourself and know all that you want from music. You should research and get the tools best for you. Even when you purchase, you are providing supporting the makers who keep the supply of the best production tools. If you wish to sell music, it's important to buying one as well. There is no way to anticipate support when you aren't supporting others.
Know the difference between music arranger, composer and Music Producer
A music arranger and composer have the knowledge of music theory and might also know to play many instruments. However, as the music producer, it is always a bonus to have the same know-how like that of a composer and an arranger. However, don't think just because you can place a couple of waveforms, samples, and boxed loop, you are a music producer. For earning a title, you should work in this regard. It's also important to note that many songwriters, arrangers, and composers are great music producers as well.
Here is some attitude advice that you need to keep in mind! If you get hurt easily and possess an egotistical attitude, you might fail even before you reach the ground. You will feel discouraged and unmotivated as you try to make it as a music producer. It would help if you spent your attitude developing great music, getting along, and understanding what the music producer's business is all about.
Also, you need to realise that just because a person doesn't produce similar gear like you, they aren't inferior to you. It would help if you stopped bashing other's gears. It's because once you search, you might realize that their tracks are better than yours. And finally, you should also support other artists and users as well. It's essential to attend their shows and also visit their blogs pages, sparking conversations and leaving comments. There might be something good that comes from it.